Guide To Playing GTA 5 iPhone, iPad and iPod Games
Update: The best news lately regarding GTA on your iPhone or iPad or iPod, is that the new version of iOS is going to have a new and improved gamepad support. Essentially this means that using a real controller on an iOS device is going to become a lot more common and a lot more mainstream. Essentially this means that there are going to be many many more gamepads and joysticks made specifically for gaming on your mobile device. If anything this will add serious cred to any version of GTA V that is brought over to iOS. Although Rockstar hasn't formally announced the iPhone version, I think it's verys safe to say it will be in the way. This image below is apparently a leaked photo of a Logitech iPhone 5 gamepad dock. I'm sure this is just the first of many and hopefully some of them adopt dual analoge sticks like the PS Vita.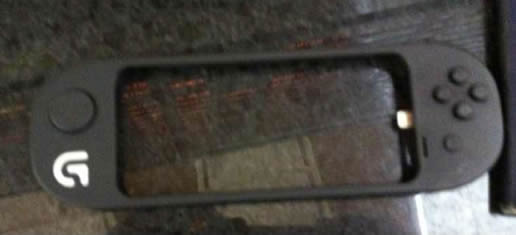 The new generation of gaming ultimately is going to be on mobile devices. Whether you have tried a lot of touch screen gaming, the fact is there are millions of people who have smartphones like the iPhone and tablets like the iPad and even the iPod. The processors on these devices are brilliant and it's no longer a matter of mobile devices not being able to pull off console like gaming. The Tegra 3 processor is said to have the graphic capability of the next gerneration PS3 and Xbox 360 consoles. A company like Rockstar has the resources to invest in having these mobile device versions of their popular games. I fully expect that GTA V iphone version will be available at launch in Spring 2012.
If you want to "test the waters" and decide how you might like mobile games, Rockstar currently has a couple options. There is a version of Grand Theft Auto Chinatown Wars for all the iOS devices including: iPhone, iPad and iPod Touch. You can see the official Rockstar website here. They also have GTA 3 available for iOS. These mobile games are not expensive. Pay $5 or less for Grand Theft Auto 3 and pay $9.99 or less for GTA Chinatown Wars! Here is a review from IGN for the iOS version of GTA 3. Read a review of Chinatown Wars on pocketgamer.co.uk here.
Rockstar recently announced another mobile version from their best selling Grand Theft Auto games. How does an iPhone version of GTA Vice City grab you? Sounds pretty awesome and it will have a late fall release date. We will provide links and details as they come out. As with most mobile version games, the price will be right.
If you're new to touchscreen gaming you might wonder about controls. Need you worry when its Rockstar making the game? Check out this iPhone version screenshot from GTA 3 iPhone Edition.
The controls are intuitive. The fact is a GTA V on iPhone and iOS devices will have great controls. It will be about the fourth Rockstar game brought over to mobile devices so they know what they are doing now.
Below is a screenshot from the iPhone, iPad and iPod Touch version of GTA Chinatown Wars.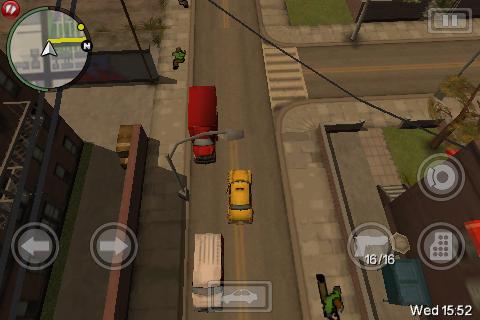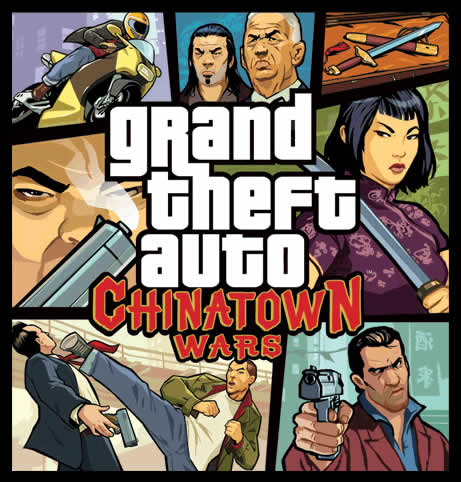 ---