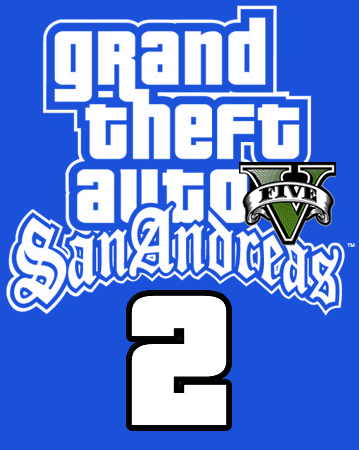 There is an amazing leak on the internet. Surprised? Don't be. GTA V is going to be one of the biggest video game releases in history, if not the biggest release. Naturally the biggest video games are going to be the source of the biggest rumors. We think this latest leak is a real hum dinger.
If you believe the hottest leak on GTA V that came out today, then the location is San Andreas. Apparently the game in set in 2012. The original GTA San Andreas cities are part of Grand Theft Auto 5 and will be bigger and of course are much more detailed. According to the leak you start the game in Los Santos in your rival's turf after getting beat up and robbed.
This all sounds pretty interesting. Our mock up image is just having fun with these most recent internet leaks. The excitement is building. Can you feel it?