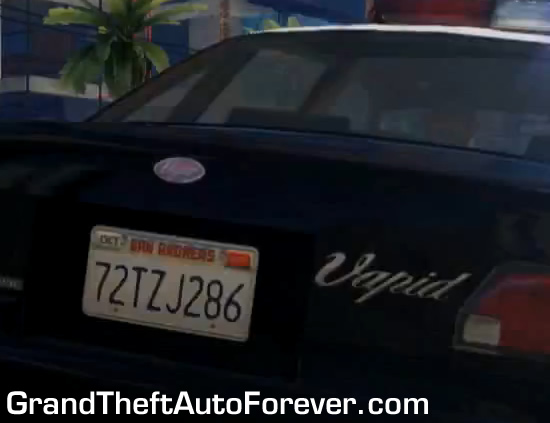 We have been reading a lot of comments about the GTA 5 trailer and rumors. It would seem there is still some debate out there regarding where GTA V will be based. Perhaps this will help clarify the Grand Theft Auto 5 city.
See the screenshot? That is a photo from the official GTA 5 trailer and is a license plate from a police car. Now look closely. Sure it's fuzzy. Sure it's not an HD screenshot. With that said, it somewhat clearly shows "SAN ANDREAS" above the license plate numbers.
We realize this isn't a ground breaking story at this point, but every added detail helps. The trailer is either trying to fool all of us or it's based in the city of San Andreas. As mentioned before, the city will be expanded and will include much better detail. Makes sense. We hope that GTA 5 will blow the doors off of GTA 4. We are darn sure it will!