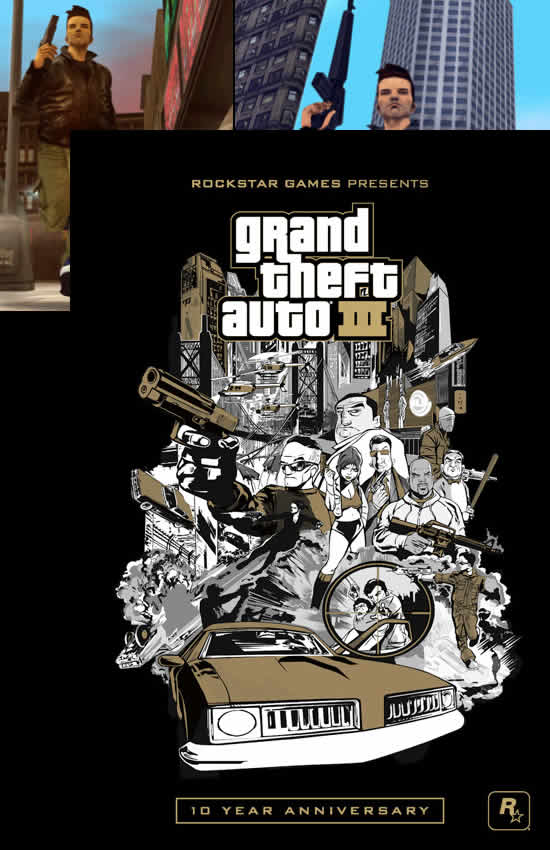 There isn't much news about GTA 5 these days, but there is some GTA news. This is amazing news! GTA 3 is being released onto the iOS and Android systems. That means your smartphone and or tablet will have Grand Theft Auto 3. How exciting is that? Pretty cool in our mind. Apparently it's coming "later this fall" and said on the official website.
The list of current supported devices includes:
Apple iOS Devices: iPad 2, iPhone 4S
Android Phones: Droid X2, HTC Evo 2, LG Optimus 2X, Motorola Atrix, Samsung Galaxy S2
Android Tablets: Acer Iconia, Asus Eee Pad, Motorola Xoom, Samsung Galaxy Tab 10.1
How this GTA 3 Anniversary might mean GTA 5 news is coming? From a marketing perspective, releasing this GTA 3 on mobile devices will get the Grand Theft Auto series back in the press. The buzz for GTA will start up. If you think about it, there has been nothing exciting regarding this franchise for a long while. Getting back on the minds of gamers is what this move accomplishes. With the timing, it certainly makes sense if you believe that the Fall 2012 will be when GTA 5 is released. The timing is good, this game will be good, and now we just need something official about GTA 5. We hope that announcement comes on the heels of this mobile GTA game release.